LAW OF ATTRACTION BLOG
THE POWER OF GOOD QUESTIONS!
THE POWER OF GOOD QUESTIONS!
If you aren't getting the RESULTS you want, maybe you're not ASKING the right questions.

Over the summer months I decided to attend several live events, some for one day and some for several days. There were some heavy hitters like Jack Canfield, John Gray, Phil Town, Marie Diamond, Niurka and Tony Robbins and many others.  And like you, I found some speakers or presenters resonated with me and, some not-so-much.  I did feel totally grateful for being at all of these events as I knew there would be real wisdom to take away.
Tony Robbins and Niurka Stood Out For Me
The two that stand out for me are Tony Robbins and one of his previous trainers, Niurka. They do like to raise the roof with their energy – the music, the state they encourage us to be in and the participation. It's a wild time with them which I knew it would be. I set my 'intention' to learn something new or revisit something I may already have known but to see it in a different light.
Niurka had me spellbound! I know some NLP (neuro-linguistic-programming) but she focused on
When you use NLP presuppositions you are letting your subconscious know what you want to attract. Since we live in an 'attraction-based world' telling your subconscious what you want  rather than what you don't want, will get you the results you do want!
Niurka ASKS herself this QUESTION every day:
How can I become even more aware of the unlimited opportunities that are surrounding me right now? 
Do you see and hear the POSITIVE SUPPOSITION she is using here?  Do you feel it in or gut, or think this is a brilliant question? She is telling her subconscious to 'bring on some more unlimited opportunities right now'. There is no doubt that this will happen 'again' because she has said 'become even more' so the 'more' is already happening!
 The POWER really is in the GOOD QUESTIONS.
What changes in your language of asking good questions could you make that will get you even more fantastic results in your life right now?
About the Author, Dana J. Smithers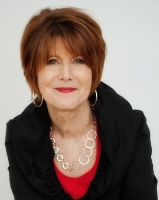 Dana J. Smithers is on a mission to inspire and empower women entrepreneurs around the world. At 50 she left a high-paying corporate job and, as a solopreneur over the years launched 3 businesses earning a 6-figure income.
As a Certified Law of Attraction Trainer she teaches you how to use LOA tools to build a business by setting your intention getting clarity, focus and creating an action plan. As a Certified Sacred Gifts Guide she helps you discover what makes you feel on purpose and fulfilled. As an Emotion Code practitioner Dana knows how to release your trapped negative emotions that have built up over the years and are now holding you back from moving forward. She invites you to sign up for her enewsletter for tips, insights and inspiration and her FREE ebook 'The POWER of your WORDS' at Empowered Women in Business. She looks forward to making a real connection with you on www.FB.com/coachdanasmithers. Her NEW Law of Attraction GRATITUDE JOURNAL is available on www.Amazon.com. or if she is speaking at an event you can purchase a signed copy from her!