LAW OF ATTRACTION BLOG
2017 Is A Wrap! Bring on 2018 Law of Attraction Style!
Did you accomplish what you wanted to in 2017? Did you set a lot of goals and met some and not others?  And now that the year is almost at an end how are you feeling?
Raise Your Vibration By Celebrating Your Successes
The most important ACTION you can take to wrap up 2017 is to celebrate your successes. It doesn't matter how small or how big they are, they are all worthy of being celebrated.
Every entrepreneur defines success differently. And most female entrepreneurs that I know, juggle a whole lot of personal life with their business!
Moving into 2018…
You may not realize it but by setting 'concrete -hard and fast- I must achieve these goals' you may be sabotaging your success. In the Law of Attraction it's better to get the Clarity on what you want to achieve, Focus on that desire and then take Action towards achieving it.
IF in the process of taking Action you find you are not close to achieving your goal you will automatically start to drag yourself down. From a Law of Attraction perspective this is not the vibe we want you to be feeling.
Choose the opposite emotion to pull yourself up….
When you go to choose a different positive thought to replace the negative one search deep inside and find a memory of a happier time and place. If going back to your childhood is where those memories are then good use them; if not then search some more – you will find them.
When you find yourself feeling sad replace it with a happy thought.
When you feel angry replace it with a peaceful thought.
When you lack confidence replace it with a feeling of being empowered.
When you feel afraid replace it with the feeling of being strong
When you feel like you are falling apart replace that feeling with trust in a higher power
YOUR SUCCESS CHECK-OFF LIST:
___ You did your very best at providing the best service or product to  your client
___You juggled your household chores all the while running your business
___You accomplished your important goals
___ You spend time with your family and/or friends
___ You took time out for you and gave yourself some self-care
___You let go of goals that you were really only 'interested' in and not 'committed' to
___You learned something new this year
___ You made some new friends or business partners
___ You tested out a few ideas and while some of them worked, others didn't, you feel good for taking a risk
___ You got out of bed even though you didn't want to
___ You expressed GRATITUDE at least once in your day
___ You exercised this week
___ You nourished your body this week
___ You let the people you care about know that you love them
You can pat yourself on the back and say "WELL DONE YOU!"
About the Author, Dana J. Smithers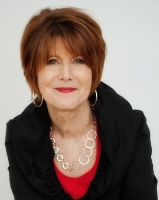 Dana J. Smithers is on a mission to inspire and empower women entrepreneurs around the world. At 50 she left a high-paying corporate job and, as a solopreneur over the years launched 3 businesses earning a 6-figure income.
As a Certified Law of Attraction Trainer she teaches you how to use LOA tools to build a business by setting your intention getting clarity, focus and creating an action plan. As a Certified Sacred Gifts Guide she helps you discover what makes you feel on purpose and fulfilled. As an Emotion Code practitioner Dana knows how to release your trapped negative emotions that have built up over the years and are now holding you back from moving forward. She invites you to sign up for her enewsletter for tips, insights and inspiration and her FREE ebook 'The POWER of your WORDS' at Empowered Women in Business. She looks forward to making a real connection with you on www.FB.com/coachdanasmithers. Her NEW Law of Attraction GRATITUDE JOURNAL is available on www.Amazon.com. or if she is speaking at an event you can purchase a signed copy from her!